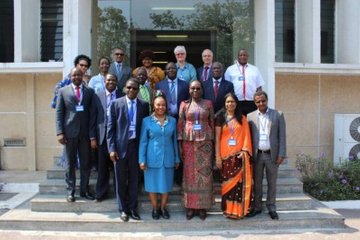 Title: WHO-AFRO SLIPTA Workshop Brazzaville
Code: D18-19
Date: October 2018
Location: Congo Brazzaville
Client: World health Organization Regional Office for Africa
Type of services:
Member of the expert group to improve the SLIPTA guideline.
Report(s):
[18 Oct 2018] From 16 to 18 October 2018 Linda Oskam participated in a workshop organized by the WHO Regional Office for Africa in Congo Brazzaville. During this workshop, 13 experts discussed the (Stepwise Laboratory Quality Improvement Process Towards Accreditation (SLIPTA) program and revised the current guideline.
The SLIPTA program aims to assist laboratories in the African Region (and at a later stage possibly beyond) to implement a quality management system compliant with ISO15189. The SLIPTA checklist is used by certified SLIPTA auditors to assess the status of the quality management system. Source: //blog.datos-advice.nl/#post59
Want to know more? Contact us!