Title: Development of a National Laboratory Policy for Oman
Codes: D22-11and D23-04
Date: November 2022 - present
Location: Oman
Client: World Health Organization Regional Office for the Eastern Mediterranean
Type of services:
Facilitation of the process of development of the National Laboratory Policy by the National Laboratory Working Group of Oman.
Report(s):
[5 Jan 2023] National Laboratory Policies are the cornerstone of sustainable and coordinated strengthening of national laboratory systems and networks. In December 2022, the National Laboratory Working Group consisting of 15 Omani laboratory experts started the process of developing a National Laboratory Policy for the Sultanate of Oman with a first workshop held in Muscat.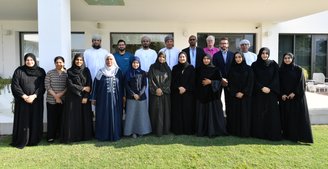 DATOS' Tjeerd Datema and Linda Oskam, together with WHO's Raynal Squires, facilitated this workshop at the request of the WHO Eastern Mediterranean Regional Office and WHO Oman . During this very interactive 5-day workshop a lot of ground was covered. The experts assessed the current situation of Oman's laboratory system and network, identified Strengths, Weaknesses, Opportunities and Threats, developed a vision for the policy and formulated policy statements for three of the eleven policy topics that were identified.
In the coming months we look forward to engaging with this very dedicated and motivated group of laboratory professionals to finalize the Oman National Laboratory Policy and start the policy dialogue process.

Source: DATOS LinkedIn Blog
Want to know more? Contact us!