Title: ASLM Fleming Fund Fellows Regional Workshop
Code: D19-14
Date: November - December 2019
Location: Tanzania
Client: African Society for Laboratory Medicine
Type of services:
Design and provision of training to Fleming Fund Fellows "Essential compentencies for effective AMR/AMU leaders".
Report(s):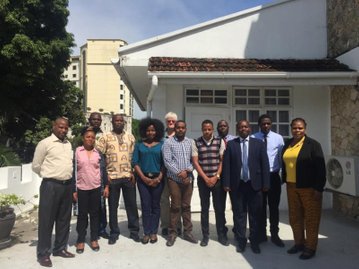 [16 Jan 2020] Competent leaders for Tanzania to fight Antimicrobial Resistance - In December 2019 Linda Oskam provided a 2½ day course in Tanzania to help (future) leaders with the development of their management and leadership competencies and also taught them how to create and improve quality assured processes. The course was provided in collaboration with the Uganda Infectious Diseases Institute (IDI) and targeted six Fleming Fund Fellows and three young scientists who will serve as (future) Tanzanian leaders in the fight against AMR. The course was highly appreciated by the participants and received an average score of 9.6/10.
The course was provided for the African Society for Laboratory Medicine (ASLM), which is the lead of a consortium with Africa Centres for Disease Control and Prevention (Africa CDC), University of Amsterdam, African Field Epidemiology Network (AFENET), Utrecht University, Noguchi Memorial Institute for Medical Research (NMIMR), IDI and DATOS. It is funded by the Fleming Fund, a UK Aid programme that seeks to help low- and middle-income countries to improve AMR surveillance.
Source: DATOS LinkedIn Blog
Want to know more? Contact us!